Improving Smiles and Lives
Being an orthodontist means helping people solve their functional bite issues and improving smiles at the same time. I love how every patient is different and know each deserves a unique care plan in order to achieve their best smile. I strive to attain perfect results for each patient through individual care plans.
I love watching my patients change and grow throughout treatment. As they see the changes in their smile, their confidence increases and they become more outgoing. This is true with my youngest patients and my oldest: each person's self-esteem blossoms and, by the end of treatment, they are transformed!
I personally check every patient's progress at every visit. Not only do I want to stay on top of every decision and detail in their care, but I want to get to know each person and their family. Excellent, open communication with my patients and families is essential. I need to understand their expectations and for them to understand the treatment plan and their responsibilities.
The best day for me is the day I remove a patient's braces: that's when tears of happiness and hugs are shared. Together, we've achieved an incredible, lasting smile! — Dr. Ulla Crouse
Education and Continuing Education
Doctorate of Dental Surgery – University of Kuopio, Finland
Certificate in orthodontics – University of Kentucky
Doctorate in physiology – University of Kentucky
Dr. Crouse is a part-time faculty member in the University of Michigan's Department of Orthodontics. This position keeps her on top of the latest developments in research, and enables her to exchange opinions and ideas with colleagues.
She is committed to remaining at the leading edge of orthodontic developments. She completes many hours of continuing education each year and attends local, state, and national orthodontic meetings.
Professional Memberships
American Association of Orthodontists
American Dental Association
Michigan Association of Orthodontists

Supporting the Community
Dr. Crouse is an active supporter of the VINA Community Dental Center of Livingston County, Michigan. The VINA clinic offers affordable dental care to county residents who have limited financial resources. She's also an active member and volunteer with the Finnish Center Association of Michigan. This organization's mission is to promote and preserve Finnish culture, and to support social and education activities in the state.
Personal Life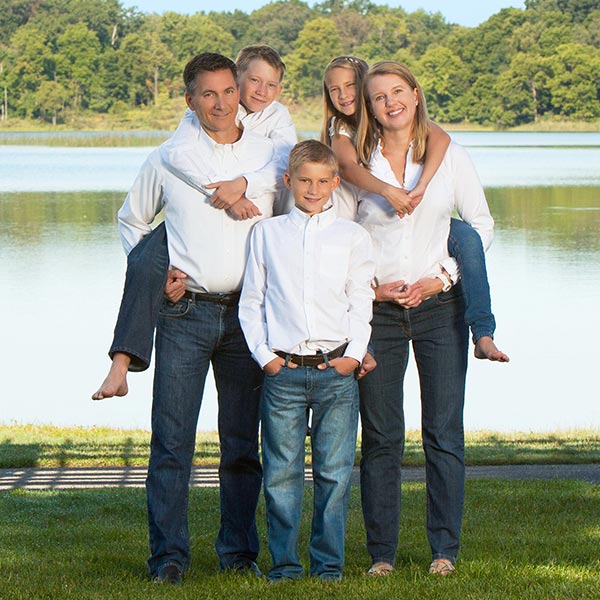 Dr. Crouse grew up in Mikkeli, Finland, and came to the U.S. for graduate studies in 1996. In 2008 she became a U.S. citizen. She has called Brighton her home since 2005. Dr. Crouse and her husband, Brian Crouse, have twins, Robert and Maria, and another son, Risto. The family also has an adopted labradoodle, Buddy.
Most of Dr. Crouse's evenings are spent as a chauffeur for her teens and pre-teens, and she loves it. She strives to spend as much time as possible with her children, before they become too independent.
In her free time, Dr. Crouse loves skiing, both downhill and cross-country, long walks and hikes with Buddy, and traveling. Her summers always involve family reunions in Michigan and Finland, and summer weekends in Canada.